Welcome to Blue Sea Diving Center
Blue Sea Diving Center is the only PADI Diving Center and SSI Diving Center in Taormina, Sicily. The multilingual team at Blue Sea Diving works hard to provide the most interesting, fun and safe diving experience for our guests and aims to provide quality diving experience for our clients. Whether it's a Padi/SSI course, fun dive or introductory dive, we always strive to provide professional service. The Isola Bella marine park is the best area for all levels of divers ,from beginner to advanced, and also for snorkeling. It offers an underwater seascape rich in fish and shells typical of the Ionian Sea. Learning to dive or continuing your diving training with us is the best choice in Taormina . Blue Sea Diving centre has the best facilities in Taormina, with a pool close to the classroom, our 8.8m RIB designed for diving (16 divers on board) is the most comfortable and spacious RIB in Taormina waters, fruit and water always available on board. Blue Sea Diving centre is the best place for diving training. Our dive instructors supervise all diving activities. We are passionate about diving and hope to share our love of the sea with you.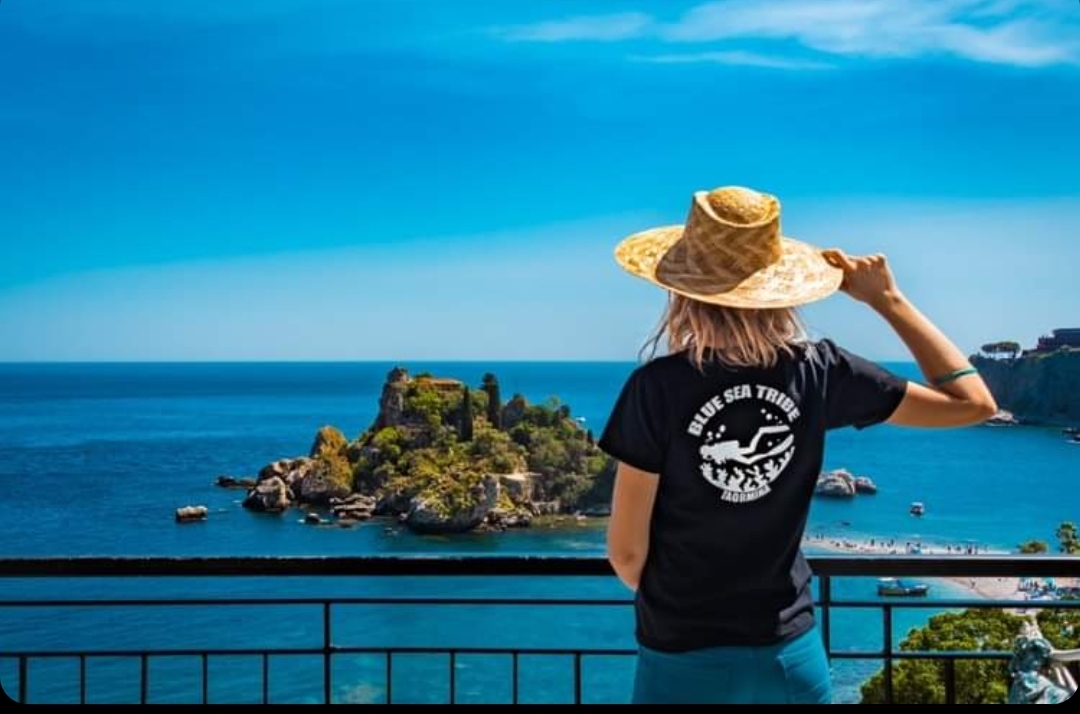 Blue Sea diving is a Padi Resort and SSI Center that aims to provide quality diving experiences to our customers. We try to provide them, a safe and amazing underwater experience where they feel they are being looked after from the moment they enter our office. Whether it's a Padi / SSI course, a dive or a trial dive, we always aim for a professional service. To get an idea of ​​what our customers expect, check out our Tripadvisor reviews and Google reviews. They are all very similar, words like "Perfect", "Safe", "Great service", "Great staff and facilities", are always present in the reviews. So we aim to continue on this path. We are waiting for you !!!
Why choose the best diving center in Taormina?
Check us on TripAdvisor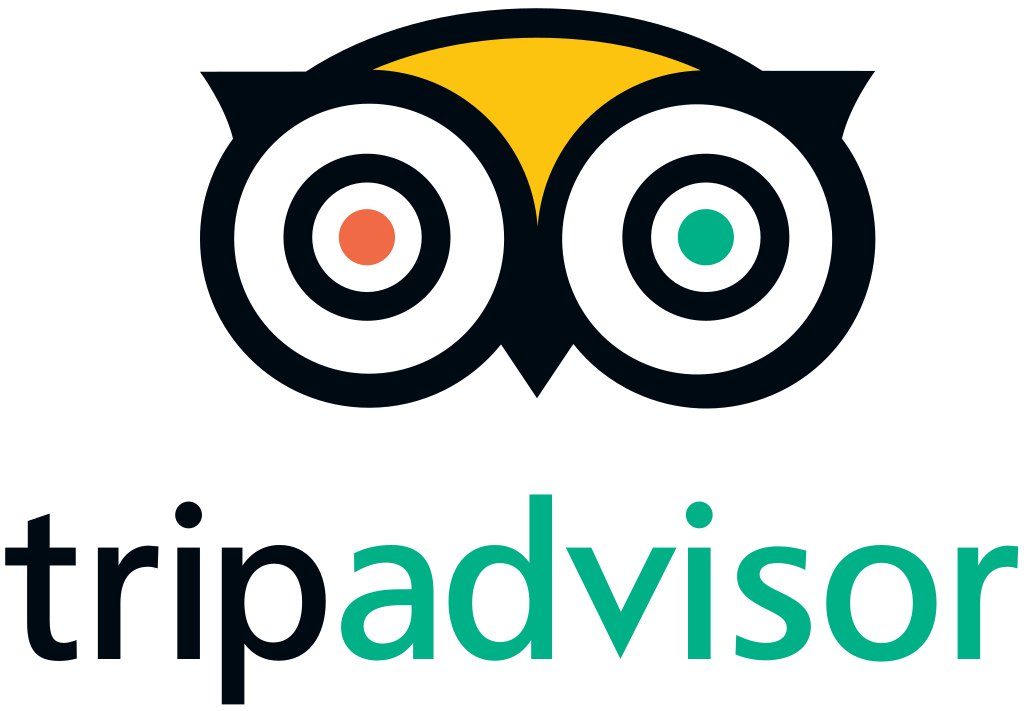 Best experience during our visit!
We hade the best experience trying out scuba diving with Blue Sea diving centre. Me and my partner did the "intro dive" with non experience of diving before. We first got a short theory run to learn the basics before we geared up and got in the water. We had one instructor each who helped us with the gear during the dive. We spent around 30 minute diving around the bay at approx 5 metres depth. I was quite nervous before but my very professional instructor helped me through the dive and helped me stay calm while encouraging, giving tricks and giving me the best experience. The crew did also know much about the sea species which made the dive even more interesting. Thanks to the whole crew working at blue sea! Highly recommend this place to anyone wanting to try out diving.
Written on August 13, 2022
Great discovery
We enjoyed diving with Paolo and the team. It was a first open water diving experience for my family. The kids especially loved it. We got to see a lot of starfish and other interesting underwater creatures. The intro briefing was easy to understand, with pictures. All team members speak good English. Definitely recommend to anyone looking to discover the underwater world.
Written on August 8, 2022
Amazing for beginners
It was our first time trying scuba diving and the experience was amazing! Me and my sister were not good at swimming so we were quite nervous at the first, nonetheless the coaches were really friendly and encouraging throughout the whole experience. We felt safe and I would definitely recommend beginners to join Introdive! 🙂
Written on August 1, 2022
Great location to see marine life!
Loved my experience! Great visibility and marine life. The team is very friendly and welcoming. Would definitely go back for a scuba dive! Thanks again for a great time.
Diving in Taormina
Amazing experience with Tash - lots of fishes and marine life just at easy reach from the bay🤩🤩 must do in the waters of Taormina
Great diving center with nice dive sites, recent equipment and cool instructors!
Hey! Thanks a lot for the 2 dives sessions! I've been diving in many places all around the world and this experience with Blue Adventures Diving Center was great! It was very well organised, gear is recent and qualitative, instructors are friendly and clear with they infos. Creta is low on sealife and you will not see many fishes, then all dive sites we went were beautiful caves (little bit technical for more experienced divers!). Price are good! You can go there with closed eyes!!
Amazing first time scuba diving!
It was our first time scuba diving and it was an amazing experience. We felt super safe during the whole dive and the underwater world around Isola Bella was beautiful. The team is extremely friendly and professional, we liked it that every diver had his or her own instructor who was with you the whole time. We saw starfish, octopuses and a lot of colorful fishes! Would definitely recommend it
Extremely professional and experienced
So glad we discovered Bluesea Diving. My 14 year old son and I did the scuba taster then he went on to to the open water qualification. All the instructors are extremely experienced and very professional. They really made me feel comfortable knowing they were so experienced. And such a great welcoming team with so many languages between them. A special thank you to Pierre Angelo who really took care of my son with 1:1 tuition. Thanks guys!!
Fabulous
We did 4 days, and a night dive. Lovely people, friendly, helpful, knowledgeable. 100m from the cable car. Equipment was all in good condition, and everything was safe. Pepe, Pierro, 'Tash, and all the staff were enthusiastic and fun. All dives were from a 5m RIB. Kindly lent us a computer when one of ours broke. Never seen so many octopus, nudibranch, morays, a conger, grouper sea-hares, etc, etc. More fish than Malta; like diving in a fish tank. Thank you all.
It's perfect
It's perfect diving! The instructor is very kind and professional. My husband,my daughter and I are all enjoyed it. Highly recommend!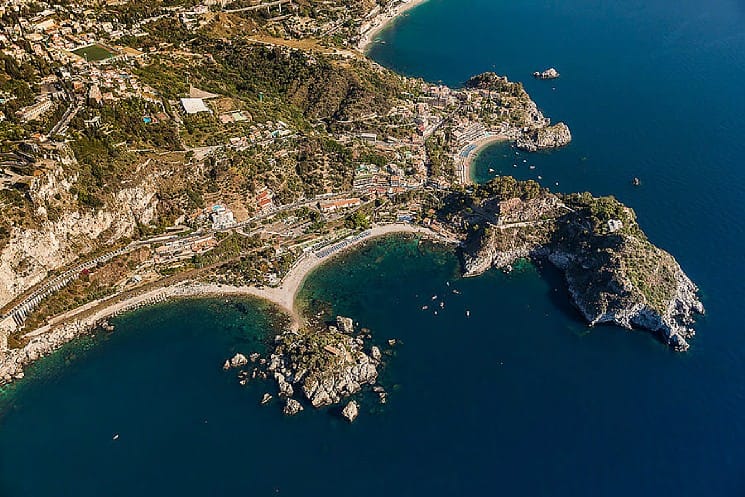 Suspended between the rocks and the sea, Taormina is located on the side of Monte Tauro at an altitude of 200 meters above sea level. A wonderful location and a unique natural beauty have earned this city the nickname of Pearl of the Ionian, making it the most famous and important holiday resort, not only in Sicily. The history of Taormina is wrapped in charm and mystery. In 358 BC, the Sicels who had settled on Monte Tauro welcomed the survivors of the Greek colony of Naxos...