Siphon S.Andrea (25-35 mt)
Leaving the Grotta Azzurra by skirting the wall, after about 8 minutes we come to a fairly large cave at 30 m, passing through a siphon that comes out at 18 m, showing us the way back. The cave is the perfect habitat for a colony of shrimps pursued from time to time by numerous forked hake, which stop nearby.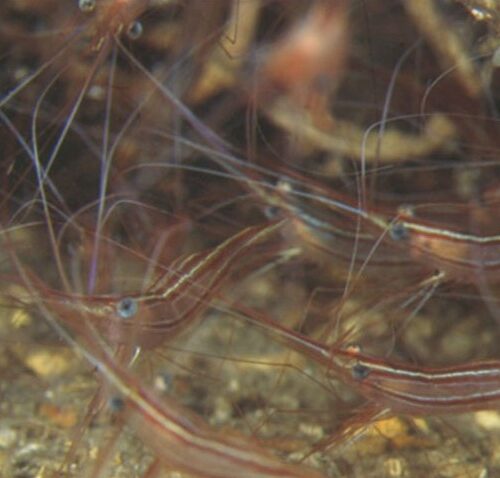 Ziu Inaru (18-38 mt)
In the shape of a 'panettone', the dive starts on the side protected from the currents, skirting to the right you can see the interesting part, the long wall alternating with fractures, home to numerous shrimps.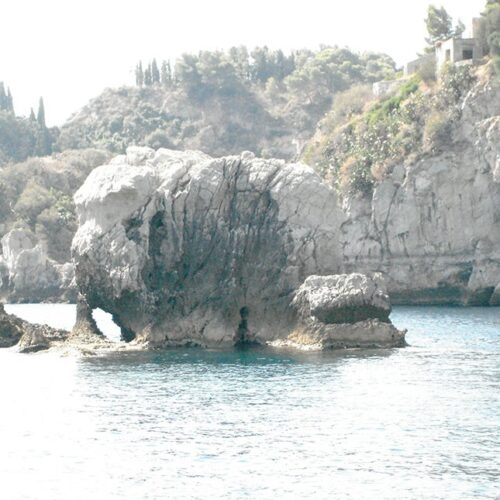 Isola Bella East (Canyon) (18-30 mt)
The pinnacles encountered on the seabed make for an atmospheric environment until you come to the long cleft between two pinnacles, which totally captures the dive and continues with numerous burrows/holes. Here it is possible to observe all the Mediterranean fauna, such as bream, goldfish, large groupers and mullet.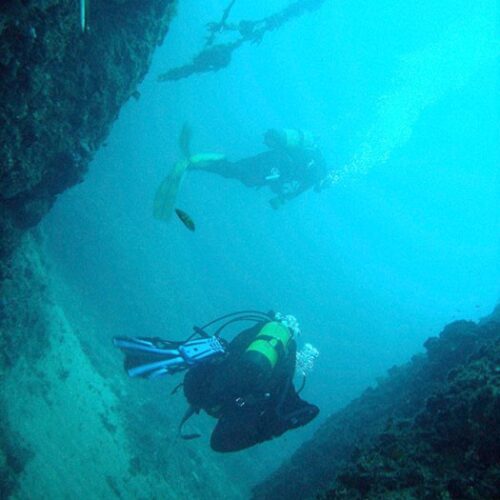 Mermaid rock (18-36 mt)
A trapezoid shape, a dive only possible in the total absence of currents. It develops by circumnavigating in tight turns to the bottom until the safety stop. The 2 tunnels formed by the 2 huge slabs of rock leaning against the north wall are interesting. Large moray eels are the masters of this dive site.