Isola Bella South (15-19 mt)
A wonderful dive through the labyrinth of shallows, pinnacles and ravines that characterise the coast of the beautiful island, the great guardians of the site (huge groupers) curiosity gets the better of them as they appear out of their homes.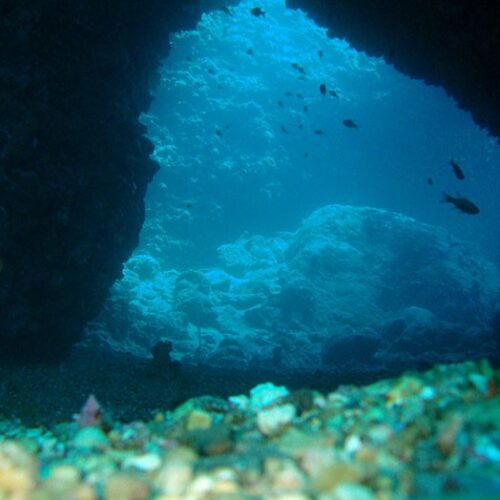 Blue Grotto (16-25 mt)
A suggestive dive site for the light that penetrates into the cave through a gap in the east wall, which is also an entry point. The presence of octopuses, anthias, shoals of bream, golden lines and large moray eels add to the beauty of the site.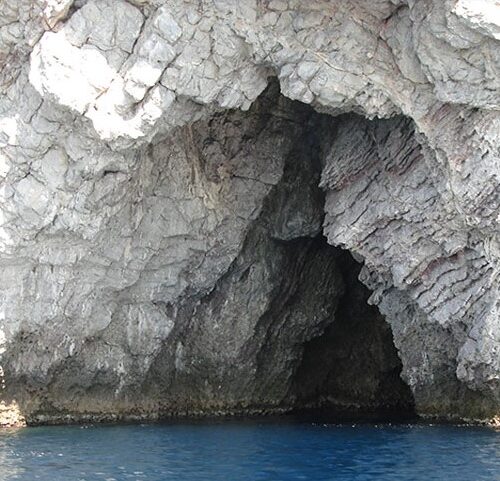 Isola Bella North (15-25 mt)
The outer pinnacles of Isola bella lying on a sandy seabed are the hallmark of this dive, so inventing a different route each time makes the site new and enjoyable. Possibility of spotting large shoals of bream, mullet and owlet.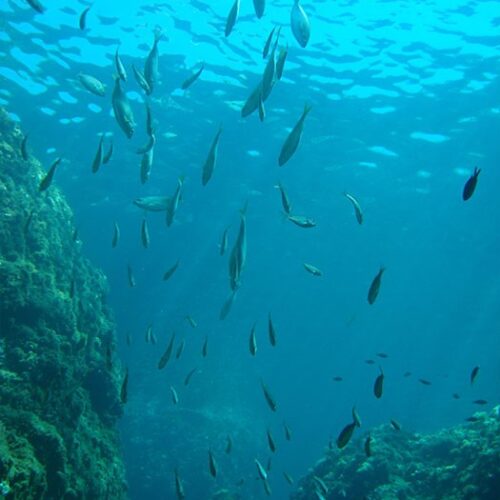 Cave of shrimps and greek/roman pillars (22-28 mt)
The outer wall of Capo Taormina first offers the presence of several remains of Roman pillars resting on the seabed at 22 m. Further along, keeping to the right-hand wall, one arrives at the large shrimp cave. Large enough to hold several divers.